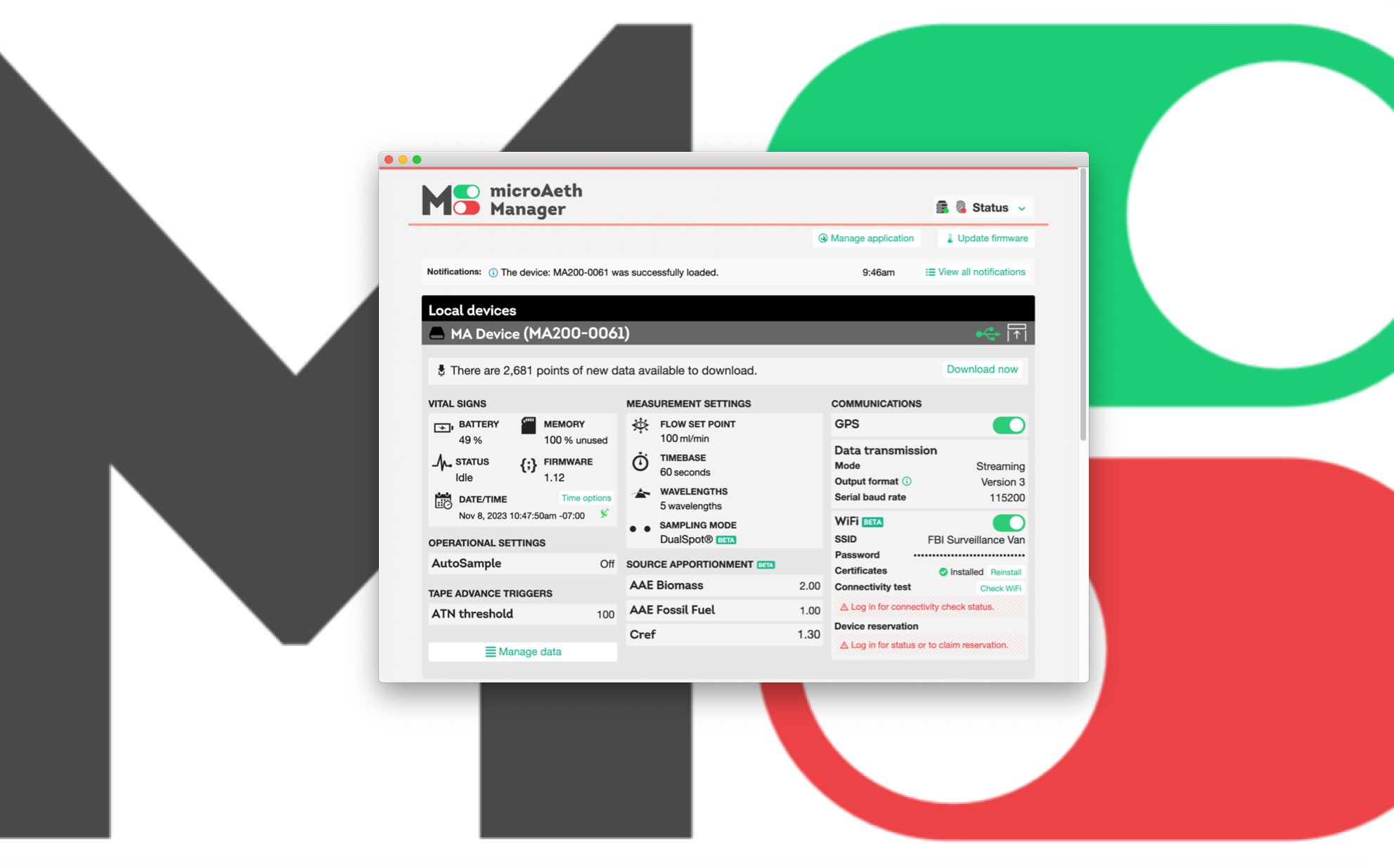 AethLabs has made available an updated version of the microAeth Manager software for both Windows and macOS which is required to make use of the new features released with the 1.12 version of the MA series firmware.
Notable additions or changes for version 1.6:
Support for all new features in the concurrent MAx v1.12 firmware release. This update supports the new Source Apportionment implementation using the Aethalometer model to distinguish between biomass and traffic emissions. Beta support of the built-in WiFi interface allowing data streaming to AethLabs' server as well as a new 170 ml/min flow setting option to support the microCyclone 170.
Post date:
November 8, 2023 - 10:17am