microAeth® / Software & Firmware

Software & Firmware for MA Series devices
Software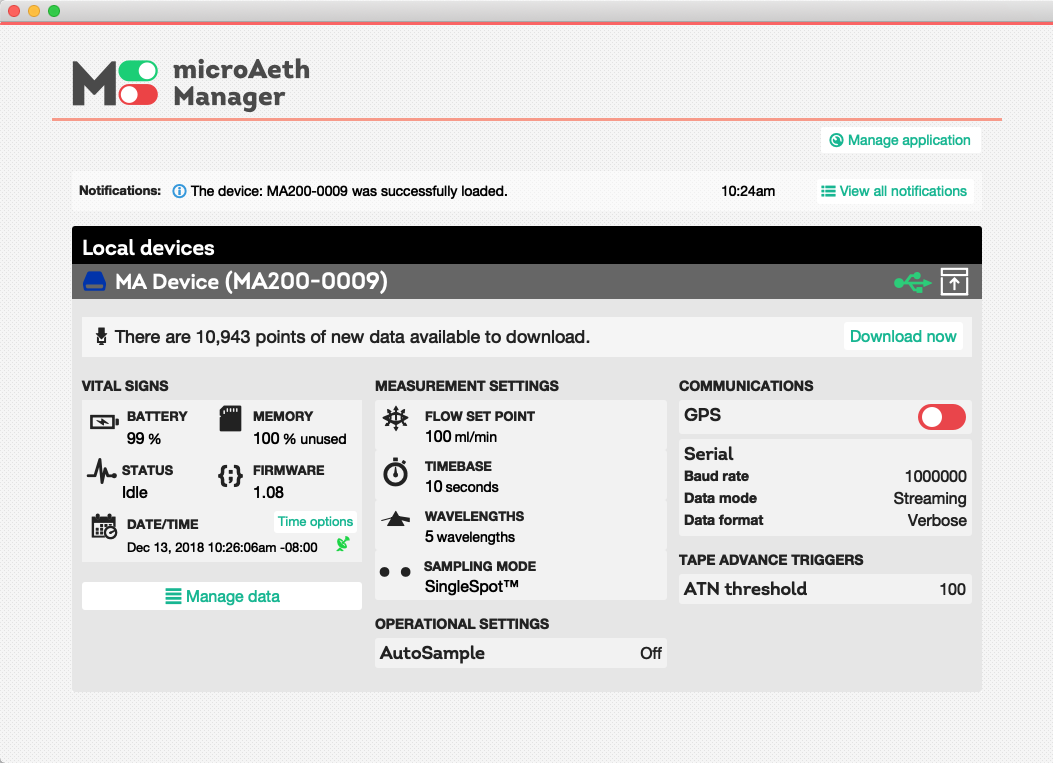 The microAeth Manager software is available now for macOS and Windows.
Firmware

Firmware for MA200, MA300, and MA350 devices is available now.

Software & Firmware for AE51 devices
The latest version of the microAethCom software (v2.2.4.0) - which allows you to connect a microAeth to a Windows PC to change settings or download data - is available to users who have signed up for a free account.
This version of the software was released primarily to introduce improve support for the FTDI USB driver.
View all AE51 software release notes